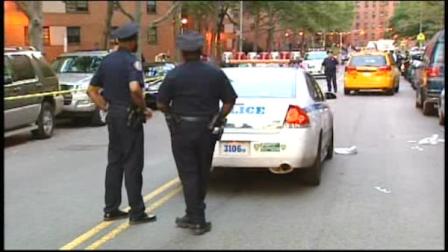 The boy was playing in the street when he was hit in front of 75 La Salle Street.
He was pinned underneath the vehicle.
Several Good Samaritans lifted the car to free the child.
The boy was taken to Harlem Hospital where he's listed in serious condition.
The cause of the accident is under investigation.