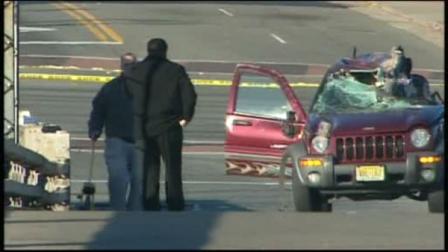 Essex County authorities say a 15-year-old Newark boy was killed when the stolen sport utility vehicle he was driving crashed into a concrete barrier.


Deyshawn Grimes was pronounced dead at the scene.
Acting county Prosecutor Carolyn Murray says the SUV had been reported stolen in nearby Kearny and apparently was involved in a minor accident with another stolen vehicle just minutes before the fatal crash occurred around 4:15 a.m. Sunday.

A witness who saw the minor accident flagged down a Newark police officer. But when the officer began to drive after the stolen vehicles, both sped off and soon crashed.

Some youths in the second vehicle - which was stolen in East Orange - fled the scene and had not been found as of late Sunday afternoon.