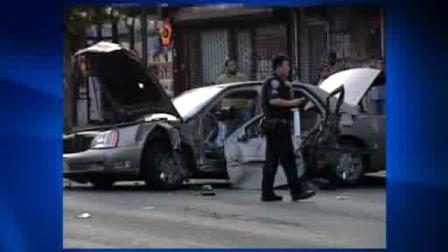 SUNSET PARK, Brooklyn (WABC) -- The driver in a deadly car crash in Brooklyn is charged with manslaughter, driving while intoxicated, and driving without a license Saturday night.
Police say the Cadillac driven by Nyron Isaac, 32, struck a light pole and a parked vehicle early Saturday morning, on Fourth Avenue in Sunset Park.
A passenger, Keisha Nelson, 32, was pronounced dead at the scene.
Isaac and a second passenger were hospitalized in serious but stable condition.
( by 

Eyewitness News )