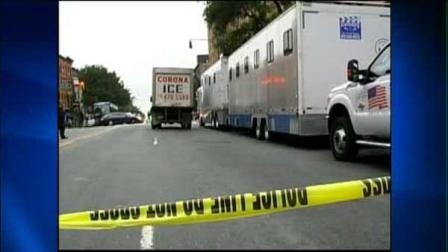 New York police are looking for the car thief who led cops on a wild chase through downtown Brooklyn.
It then crashed into two production trailers shooting the new ABC show "Pan Am."
The chase ended on Atlantic Avenue in Brooklyn Heights.During the chase, the man driving a stolen gold 2011 Nissan SUV sideswiped two trailers and a delivery truck.
The man then aimed the car right at cops, and one of the officers accidentally fired a shot.