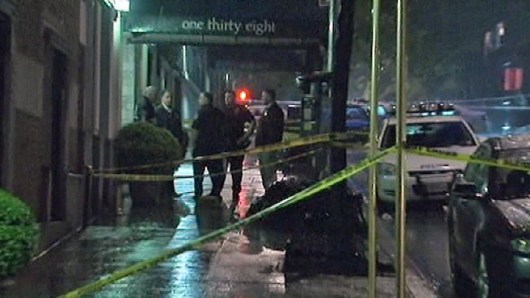 An NYPD officer in the middle of his shift shot and killed himself on a Manhattan street in front of his girlfriend early Tuesday morning, sources said.
The uniformed officer left the 1st Precinct stationhouse in Tribeca and drove to the apartment on East 36th Street where he lived with her and his parents.
After an argument inside, he went outside to his squad car and got his gun. As she watched, he shot himself in the head, sources said.
He died at Bellevue Hospital ( via @worldwidnews on twitter )
.